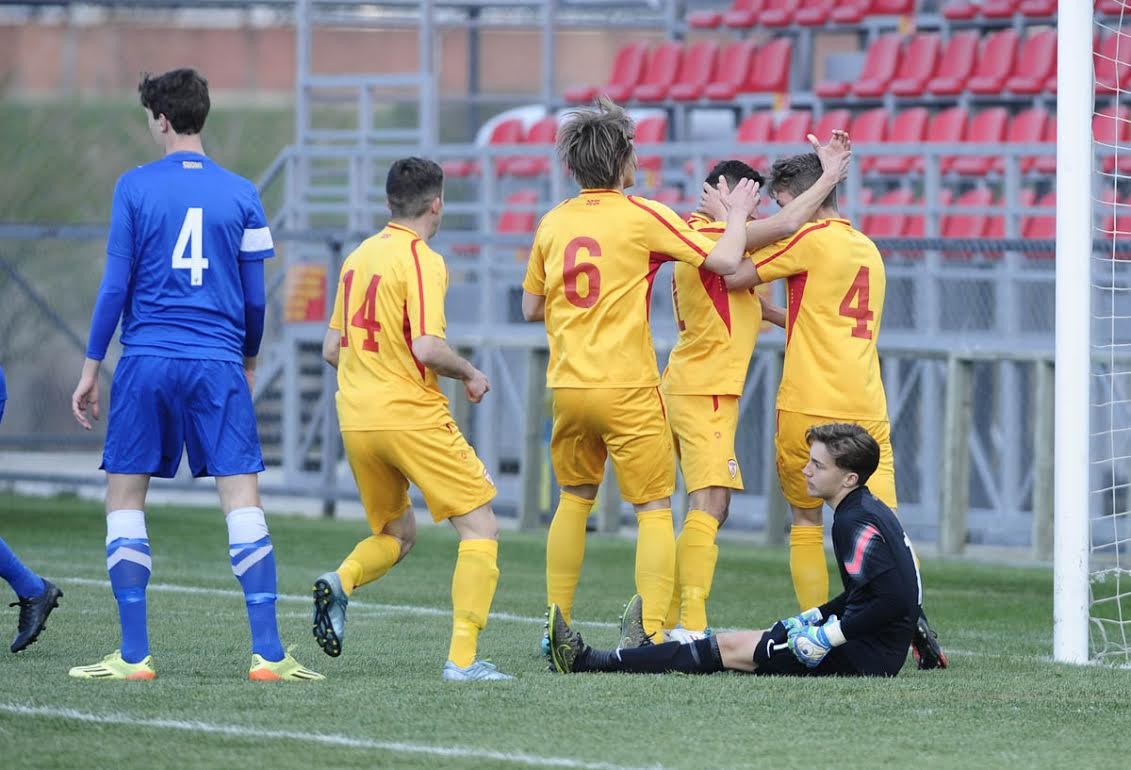 Macedonia celebrates a goal against Finland; photo: FFMThe U18 national team of Macedonia will play two friendlies against Bulgaria and for that occasion coach Jeton Nesimi summoned 18 players.
Both games will be hosted by Macedonia and will take place at the "Petar Miloshevski" training complex in Skopje. The first will be played on Tuesday at 16.00 CET, while the later on Thursday at 11.00 CET.
The U18s will become U19 in the next qualifying cycle that starts this autumn. Macedonia from 6th to 11th October will play the 2017 EURO qualifications in Poland against the hosts, Slovakia and Northern Ireland. The EURO will be held in Georgia.
National team coach Jeton Nesimi decided to summon the following players:
Filip Trajchevski - Vardar

Riste Jankov - Rabotnichki
Viktor Stojkovski - Metalurg

Nehar Sadiki - Gorno Lisiche

Antonio Mitrev - Metalurg

Todor Todorovski - Metalurg

Mihail Manevski - Akademija Pandev
Davor Zdravkovski - Makedonija GjP

Elif Elmas - Rabotnichki

Agon Hani - Mladost

Esmin Lichina - Vardar

Alban Sulejmani - Renova

Darko Dodev - Metalurg

Daniel Milovanovikj - Akademija Pandev

Shefit Shefiti - Shkendija
Aleksandar Mishev - Akademija Pandev

Milan Ristovski - Rabotnichki

Erdon Daci - Vardar
---