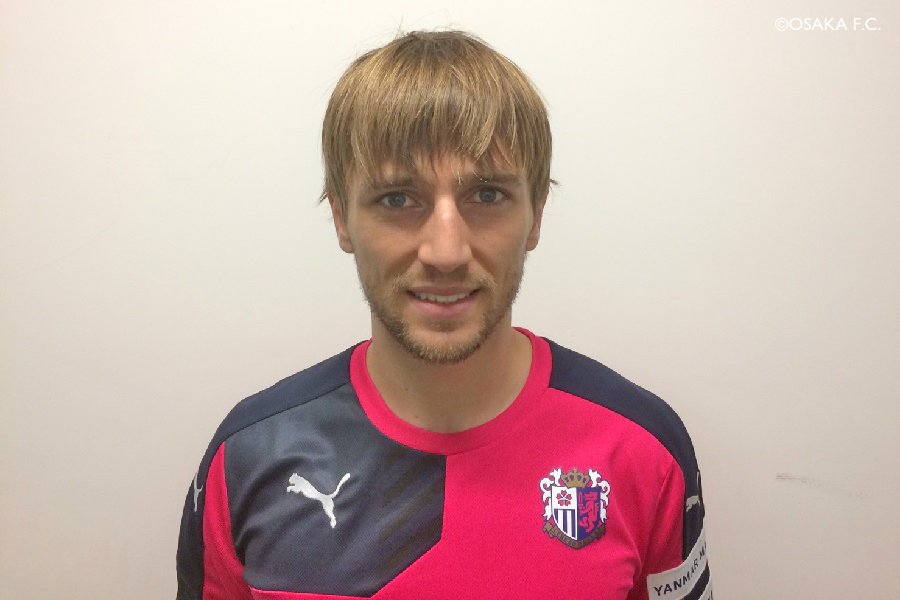 Abdurahimi in his new colors; photo: Cerezo OsakaDisappointing transfer for Besart Abdurahimi who will play as loaned player for Cerezo Osaka in the Japanese second league.
After failing to impress for Astana in the top flight of Kazakhstan, Abdurahimi got back to Lokeren only to be loaned once again. This time he went even further east as he joined J2 participant Cerezo Osaka.
Abdurahimi will try to recover his good old form, but will temporarily say goodbye to the national team as it is highly unexpected that coach Igor Angelovski will summon a player who in Japan's second league. The 25-year-old right wing made 12 appearance for Macedonia after switching from Croatia and scored once, the game winner against Luxembourg in last year's EURO qualifiers.
It will be his first adventure outside of Europe as so far he has played for Zagreb, Hapoel Tel-Aviv, Lokeren and Astana. He was pursued by Vardar this summer, but he decided to go and play in Japan.
His new club last year finished 4th and entered the promotion play-offs where failed to earn promotion. After 24 round in the new season they are again fighting for promotion currently sharing the second spot.
---