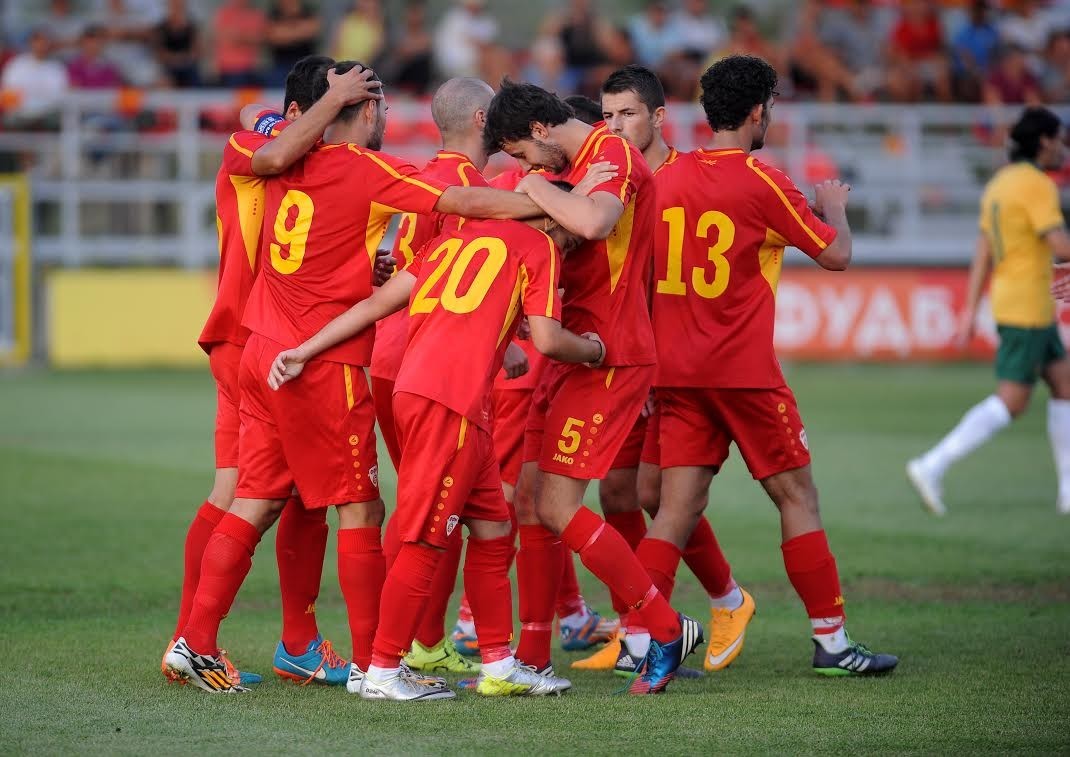 The U19 national team; photo: FFMA new generation of U21 players will start preparing for the 2019 EURO qualifiers with two friendlies in mid November.
Since the current U21 national team won't play any match this months as 8 players got summoned in the senior national team for the World Cup qualifier against Spain, national team coach Blagoja Milevski decided to test the candidates for the future generation.
These are players born from 1996 to 1999 that are eligible to play in the next qualifiers for the 2019 EURO and many of them were part of the last U19 national team. Milevski will test them in two friendly games against two first league clubs in Pobeda and Renova from 7th to 9th November. Both games will be played in Ohrid when the team will have its preparations.
We at MacedonianFootball.com are very glad to see the names of Alex Simovski and Calvin N'Sombo on the list as these are lads we managed to find and submit to FFM.
Bekim Redjepi - Teteks

Filip Ilikj - Metalurg
Alex Simovski - Akropolis

Kostantin Cheshmedjiev - Makedonija GjP

Din Alomerovikj - Makedonija GjP

Jovan Popzlatanov - Pelister

Stefan Kostov - Bregalnica

Aleksa Amanovikj - Javor

Besart Krivanjeva - Metalurg

Filip Stojanovski - Apollonia
Calvin N'Sombo - PK-35

Besart Iseni - Shkupi

Elif Elmas - Rabotnichki

Ennur Totre - Shkendija

Davor Zdravkovski - Makedonija GjP

Kristijan Filipovski - Sileks
Tihomir Kostadinov - Zlaté Moravce

Emil Abaz - Dinamo Zagreb

Besir Demiri - Shkendija

Petar Petkovski - Vardar

Remzifaik Selmani - Renova

Andrian Chavoli - Gorno Lisiche
---