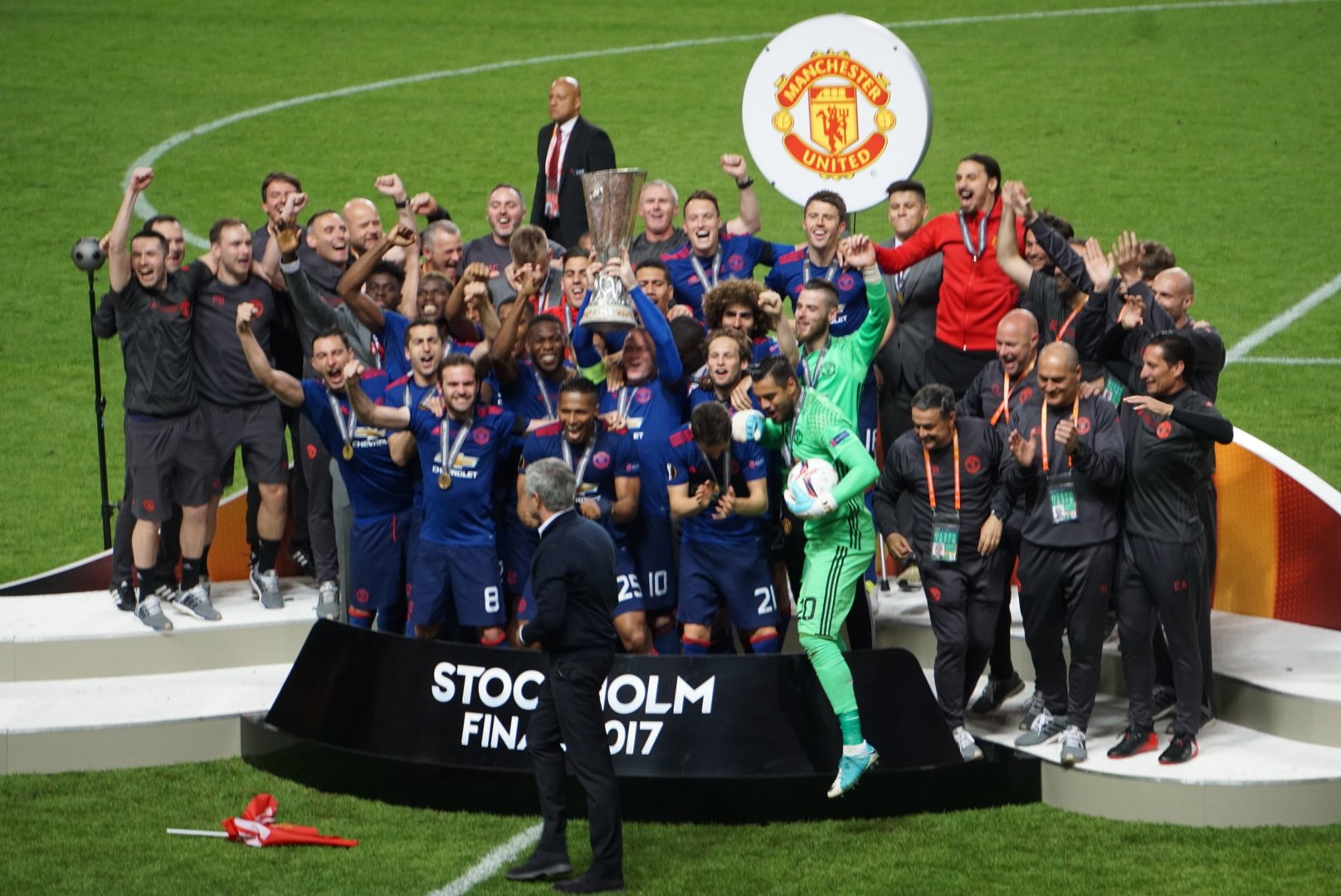 Manchester United celebrates with the trophy; photo: UEFAManchester United defeated Ajax in the Europa League final and booked a place for the Super Cup that will be played at Macedonia's biggest stadium.
At the UEFA Europa League final game played tonight in Sweden's capital city of Stockholm, Premier League side Manchester United beat Dutch giants Ajax with 2:0. Paul Pogba broke the dead lock early in the 18th minute with a goal deflected from an Ajax player. Just minutes into the second half and Armenian star player Henrikh Mkhitaryan doubled the lead.
Manchester United was the better team although Ajax had the possesion, but simply the English team knew what to do when had the ball, while the Dutch players had no idea how to come close to Sergio Romero's goal.
With this win, the team lead by José Mourinho qualified to the UEFA Super Cup match that will be hosted by Macedonian capital city of Skopje and its National Arena Philip II of Macedon. The game will be played on August 8. The Red Devils will now wait for the Champions League final between Real madrid and Juventus in order to find out their opponent on Macedonian ground.
---