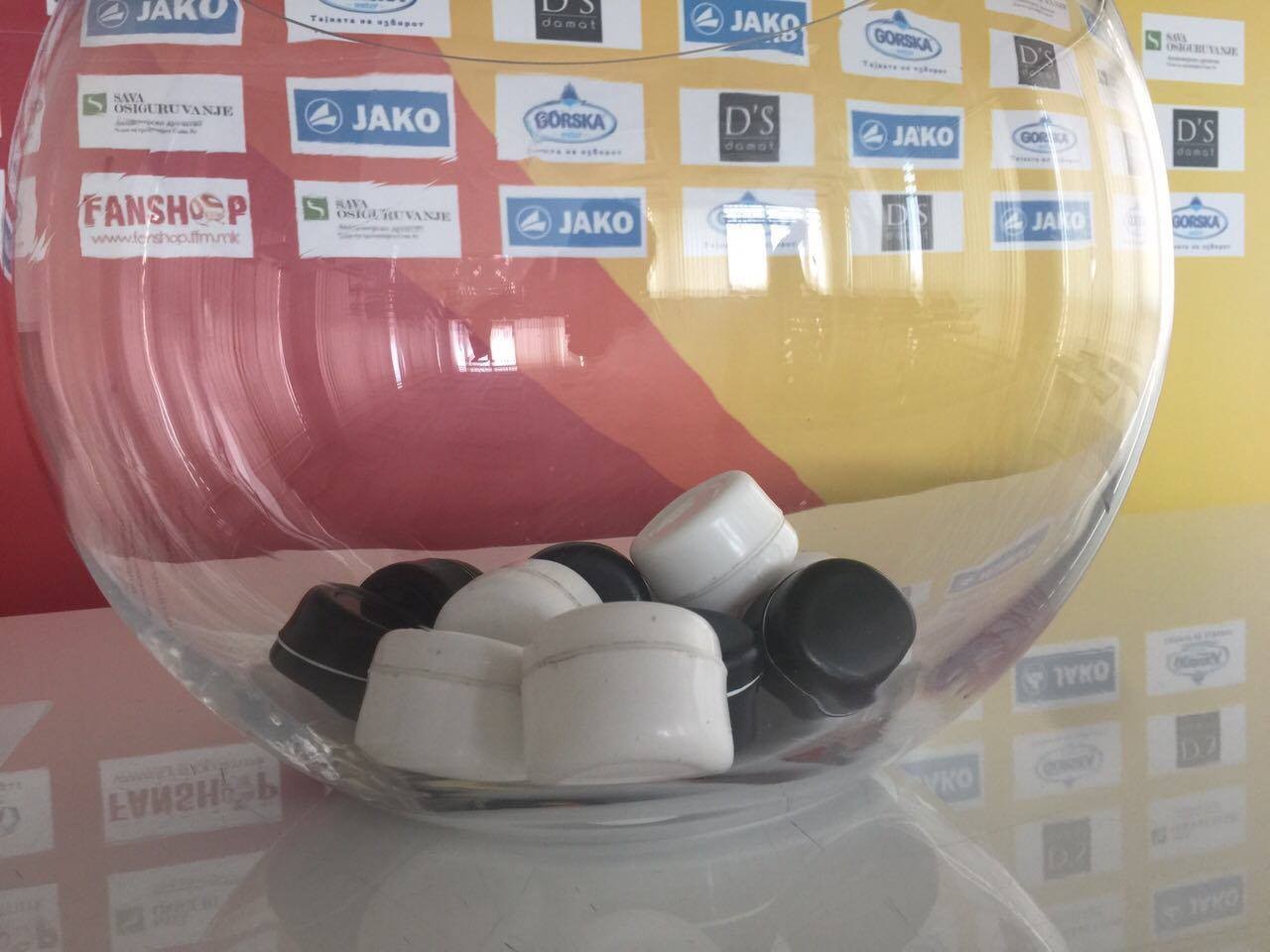 Moment of the draw; photo: FFMShkendija against Vardar plus the Pelagonian derby will open the season, toady's schedule draw decided.
The draw for the 2017/18 season in the Macedonian top flight was made earlier today in FFM's headquarters. The new season will start on 08 August with the Round 1 matches and right at the bneginning there will be two major derbies. Title rivals Shkendija and Vardar will face each other in Tetovo, while Pobeda and Pelister will play the Derby of Pelagonia in Prilep.
Here are the complete Round 1 matches that will open the season. The games are scheduled for 17.00 CET.
Round 1
Shkupi vs. Akademija Pandev
Shkendija vs. Vardar
Pobeda vs. Pelister
Rabotnichki vs. Renova
Sileks vs. Skopje
The first half season will end with Round 19 on 12 December. Same model as last season will be used, each team will face every other team four times (twice at home and twice away) so the season is divided on four periods.The first half season will feature the first two periods plus one round from the third. The season will end on 20 May according to the FIFA rules because of the 2018 World Cup.
Other notable derbies in the first half season:
Round 3
Derby of Skopje: Rabotnichki vs. Vardar
Round 7
Derby of Macedonia: Pelister vs. Vardar
Round 9
Ethnic derby of Skopje: Vardar vs. Shkupi
Round 10
Title derby: Vardar vs. Shkendija
Derby of Pelagonia: Pelister vs. Pobeda
Round 12
Derby of Skopje: Vardar vs. Rabotnichki
Round 16
Derby of Macedonia: Vardar vs. Pelister
Round 18
Ethnic derby of Skopje: Shkupi vs. Vardar
Round 19
Title derby: Shkendija vs. Vardar
Derby of Pelagonia: Pobeda vs. Pelister
You can view the complete first half schedule by clicking here (in Macedonian language).

---