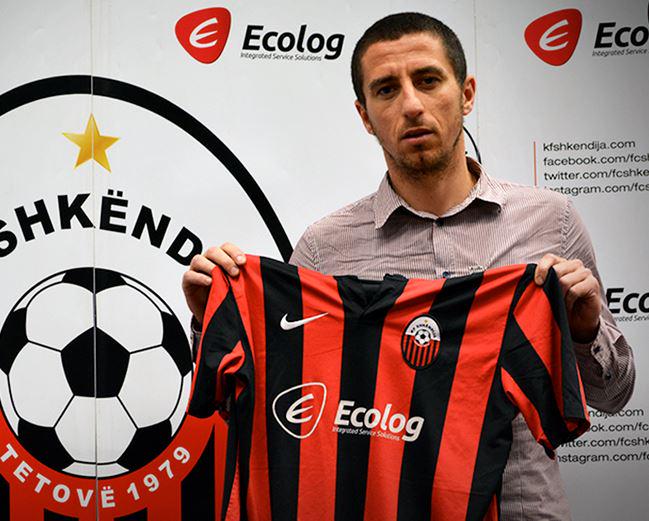 Besart IbraimiFree agent striker Besart Ibraimi has signed a 2 year contract with Shkendija to return to the Macedonian league.
Besart Ibraimi has played abroad since January of 2010 when he made an impressive transfer to Schalke 04 from Renova. His stint in Germany was brief and unsuccessful, but Besart then played in Ukraine and Cyprus.

Ibraimi spent last season with Ermis where he was teammates with Martin Bogatinov. However, he was released several months ago after an issue between the club and Besart's agent. Ermis felt the agent was speaking to other teams behind their back, so they decided to part ways. Ibraimi was slated to become a free agent in the summer.

Shkendija had been looking for a striker after deciding not to bring back Mo Idrissou. The negotiations with Ibraimi were long, but ultimately both sides reached a suitable number that led to Saturday's announcement.
Besart was named the best domestic league player in Macedonia for 2009. That accomplishment then led to his transfer to Schalke 04. He's a proven player in the league, so this is a good addition for Shkendija. The club views Ibraimi as a center-forward, so he will compete with guys like Bojan Vrucina and Hristijan Kirovski at that position.

The 28-year-old striker has also accumulated 8 caps for the Macedonian national team.
---