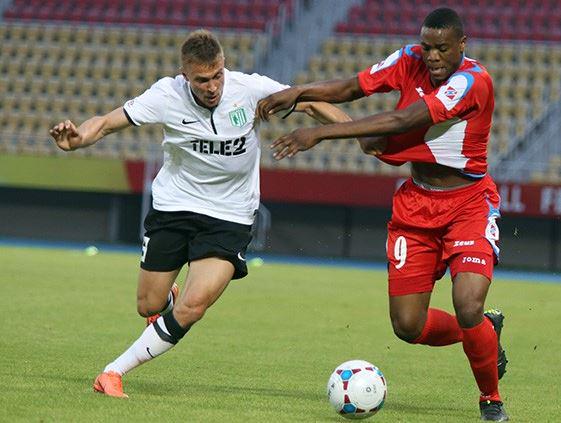 Chuma Anene scored the opening goal; photo: TelegrafRabotnichki became the sole Macedonian participant in the Europa League to advance to the second qualifying road.
After the 1:0 loss in the first leg, Rabotnichki did not panic and remained confident heading into the second meeting versus Flora. Rabotnichki was cleared to use Kire Ristevski in defense, while two other changes were Daniel Bozhinovski over Andreja Efremov in goal and Chuma Anene over Ivan Mitrov in attack.

Rabotnichki dominated throughout the game and the score could have been much worse, if not for the poor finishing for the hosts. Eventually, two quick goals early in the 2nd half proved to be the difference.

Flora's approach was very defensive, but that strategy backfired. Rabotnichki tore apart its opponent in the opening 45 minutes, but they were left frustrated due to bad finishing. Chance after chance went begging, including an effort by Bazhe Ilijoski that struck the post in the 39th minute. Ilijoski was actually celebrating his 31st birthday today.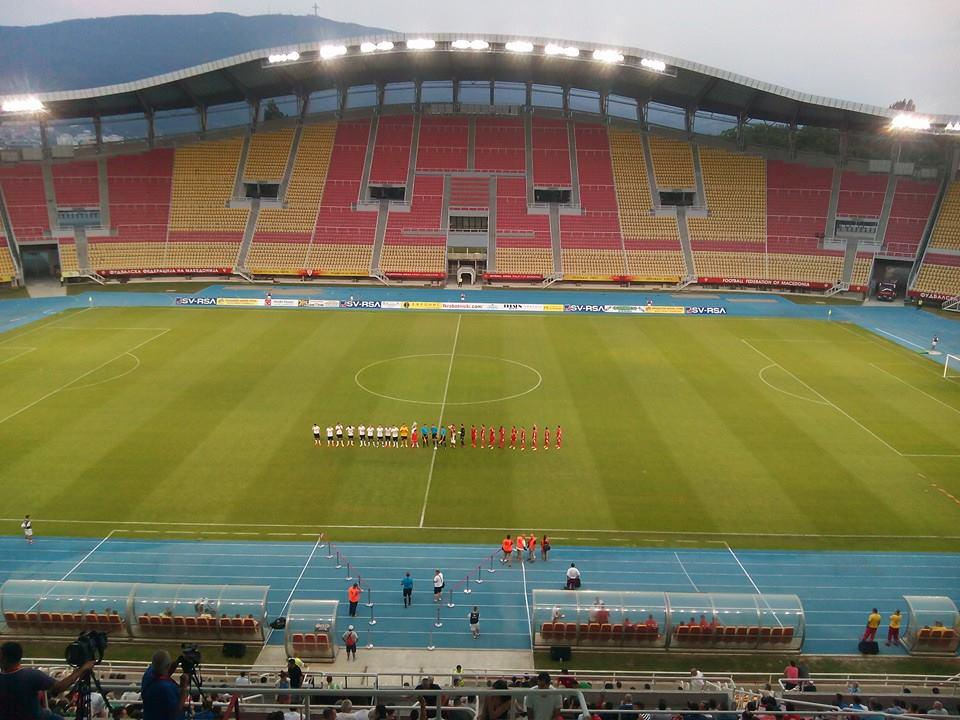 The teams at kick-off
In the 2nd half, however, the story was different. The breakthrough finally came in the 48th minute when Chuma Anene slotted a shot to the back of the net. About five minutes later, Marjan Altiparmakovski made it 2:0 with a close range finish.

Rabotnichki was still not safe since a Flora goal would have put the visitors through (away goals rule), but that never materialized. Instead, Rabotnichki continued to dictate play, even missing several more opportunities the remaining of the way.

In the end, Rabotnichki overcame the 1:0 deficit to win 2:1 on aggregate. Flora turned out to be a tricky team, benefiting from the fact that the season is active in Estonia. They were more fitter than Rabotnichki, but eventually quality won out.

Rabotnichki will face Jelgava (Latvia) in the second qualifying round. We don't have much informtation on Jelgava right now, but both teams should fancy their chances.
Highlights:
---