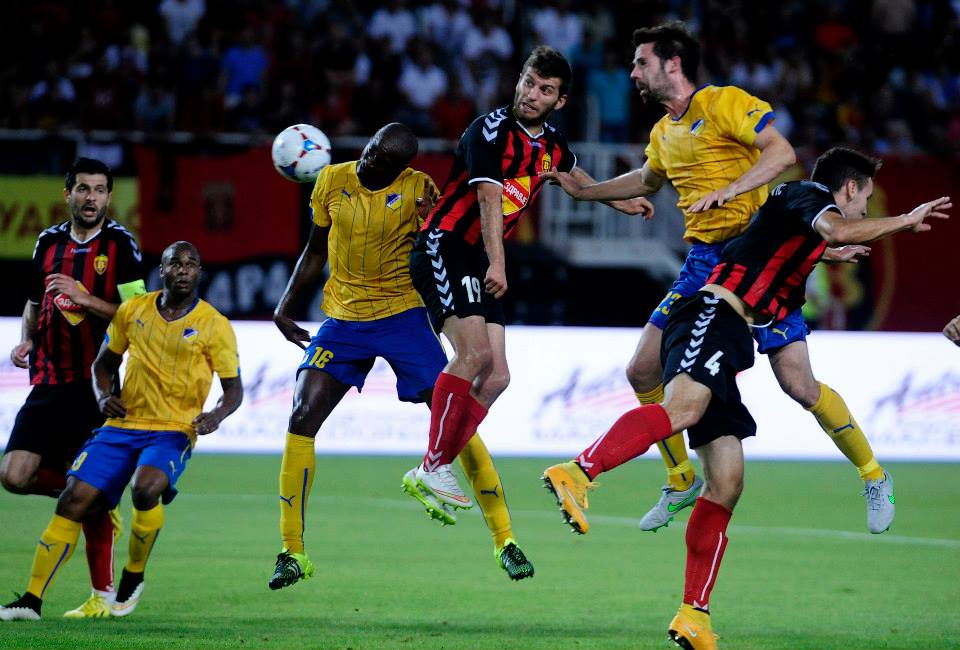 APOEL held off VardarVardar showed a lot more attacking intent in the return leg against APOEL, but the lack of quality up front proved catastrophic.
Another year will pass without a Macedonian participant getting past the second qualifying round of the UEFA Champions League. This time Vardar was sent packing after losing on away goals to APOEL (1:1 on aggregate).

After last week's 0:0 draw, Vardar and its supporters demonstrated a lot of optimism heading into the return leg. The fans showed up in huge numbers as over 20,000 people were in attendance for today's clash.
The fans created a noisy atmosphere:
Manager Sergey Andreyev made two changes to the starting lineup, including also shaking up the system. Vardar went from a 3-5-2 formation that functioned more like a 5-3-2 formation to operating in a 4-2-3-1 look on this Tuesday. Boban Nikolov and Filip Ivanovski made way for Artak Dashyan and Vlatko Grozdanoski.

The game opened pretty slow as both teams looked nervy in not wanting to make an early mistake. The first real chance did not come until the 12th minute when Pieros Sotiriou forced Tome Pachovski into a good save.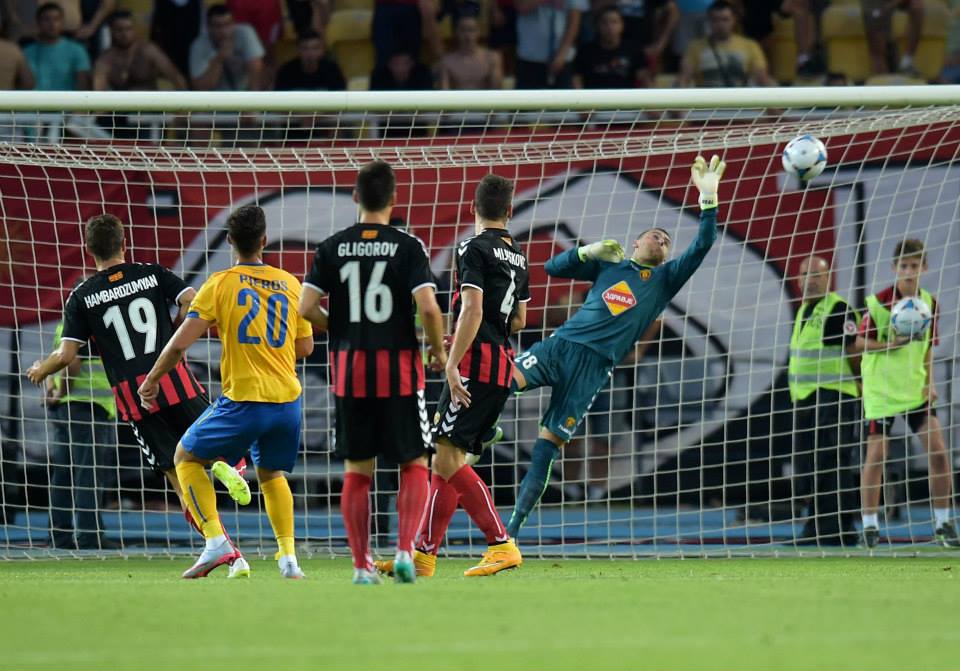 Pachovski's save early in the game
Vardar, on the other end, had space in attack, but their attackers were not in sync. They were not at all efficient, leading APOEL's defenders to quickly close down that space. Vardar mainly attempted long range shots that failed to trouble APOEL keeper Boy Waterman. On one occasion in the 29th minute, following an enticing cross into the box, Boban Grncharov could not keep his effort down from a good position. The halftime score would stay 0:0.

In the 2nd half, the start was once again pretty slow. Then, after about ten minutes, Vardar started to really pile up the pressure. They had APOEL on the back foot, but Vardar could not take advantage. In the 54th minute, especially, Dejan Blazhevski squandered a good chance when he was selfish and attempted a long range shot (which was easily saved), when a pass to a teammate would have been a better option. Vardar was running rampant at this stage of the game, but APOEL would send a crushing blow at the hour mark.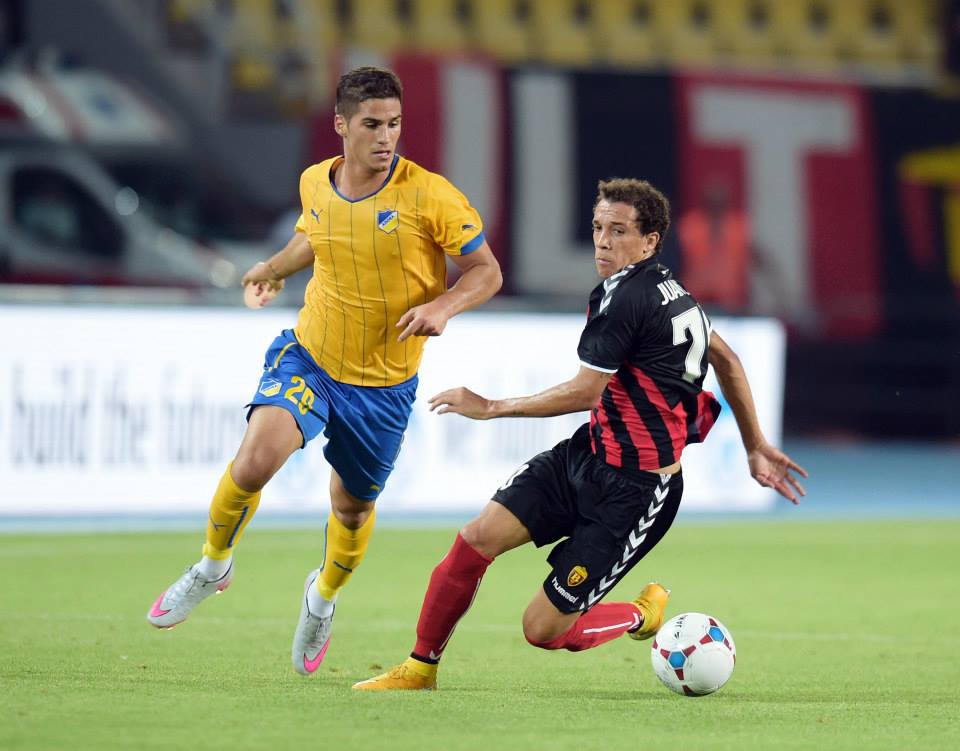 Juan Felipe was the lone Vardar attacker that showed flashes
Tomás De Vincenti, who received criticism from APOEL fans earlier in the week for writing Macedonia in a tweet, chested down a pass and sent his effort past Pachovski. Although Tome got a piece of the ball, he could not keep it out. It was a devastating blow as the players and fans looked stunned. Vardar would now need to score at least two goals in the final 30 minutes.

Andreyev brought on three new players, looking to spark the attack, but Vardar was having a difficult time. The players looked out of it and some fans began to boo the team for showing a lack of urgency.

APOEL nearly doubled its lead in the 85th minute, but Pachovski made a great save to keep the score at 1:0.

Deep into stoppage time, Vardar would grab a late equalizer when substitute Blagoja Ljamchevski saw his shot reach the back of the net. It took a deflection before getting past Waterman.
Highlights of the game:
In summary, this was a tough result for Vardar. The game was definitely there for the taking, but not addressing the attack proved fatal for Vardar. In that sense, management deserves blame for not signing a quality CF and/or winger. That was Vardar's biggest liability in this matchup against APOEL.
---