The most famous Macedonian player, the 25-years-old SS Lazio star Goran Pandev, moved to the local rivals AS Roma. He will play for Lazio until the end of the season and than in July he will officially become member of Luciano Spalletti's team. The big financial crisis in which Lazio fall is the main reason for this transfer. Pandev signed a 4-years long contract for which Roma paid 16,5 million Euros plus the 21-years old French striker Jérémy Menez. Menez currently has the number 24 who will be Pandev's next number because his lucky 19 is owned by Brazilian attacker Julio Baptista.
His attachment to the city of Rome probably is the main reason why he choose AS Roma, Lazio's biggest rivals, when clubs like Bayern München, Liverpool and Atletico Madrid were interested in him. On several occasions Pandev have stated that he loves the life in Italy and will find it hard to move to another country. Recent speculations reported that Internazionale's manager, José Mourinho wants to bring Pandev back to Milano, but with today's events he didn't even got the chance to make an offer.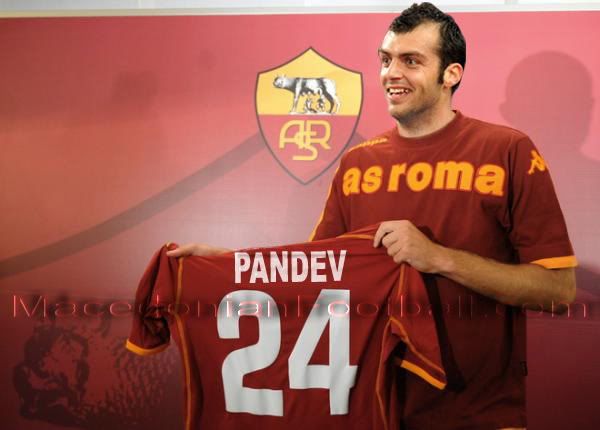 Goran Pandev
 Of course, it's an April Fools' day joke!
---