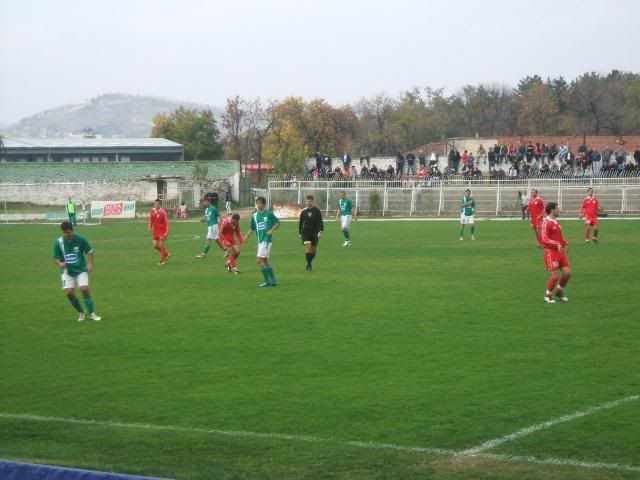 altAfter the ultimate Macedonian derby between Pelister and Vardar, there is another one this Wednesday. This time, it is regional but it is not less atractive. Pelister against Pobeda.
It is the last round of the second third and a round that will shape up several things before the last 9 rounds. The first three positions will remain unchanged as Renova, Rabotnicki and Metalurg cannot attack themselves within one round, neither can Pelister reach Metalurg with three points. Sileks are free in this round. If Pelister manages so win against Pobeda then they will take over 4th place and immediately this Sunday will have a chance to return the 'favor' to Vardar as they will play each other in Bitola. But, if Pelister remains on the 5th place then Vardar will be hosting Pelister in the last round. Certainly not 'anyway' situation for both these teams. And one really cannot point a favorite for sure recently as any team can beat any other team. Example - Pobeda lost to Milano, but then defeated Rabotnicki. Teteks lost at home against Pelister, then defeated Turnovo away but then failed to win against Sileks at home, while Pelister did not managed to connect two straight away wins as Vardar won over them in the last round. Considering Rabotnicki are free in this round, with a win over Teteks Renova will have huge 8 points advantage in the champions race. Metalurg at the same time visits last-placed Milano and with a win will get to -3 behind Rabotnicki. Horizont started badly in this spring, with two defeats and will be looking to get a win over Vardar. Important three points as these teams became table neighbours and if Vardar manages to win in Turnovo will seriously close the gap to only 2 points between them and Turnovo and that 9th position is a spot which every team wants to avoid.
Certainly very interesting round in prospect and very important one, too.
Renova - Teteks (Tetovo)
Horizont Turnovo - Vardar (Turnovo)
Pelister - Pobeda (Bitola)
Milano - Metalurg (Kumanovo)
The matches start at 14.00 CET.
---